Biography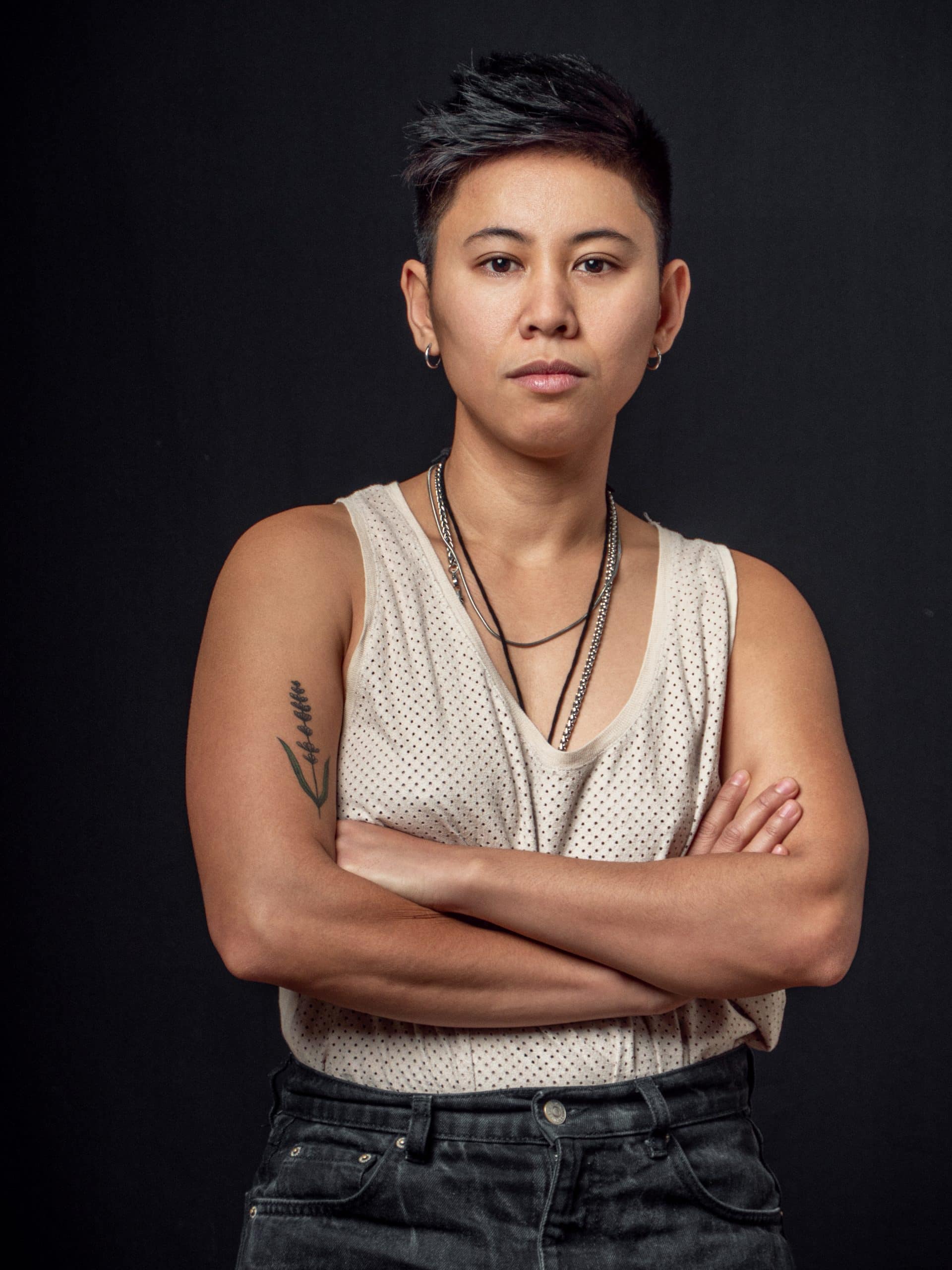 Makisig Akin (They/Them) is a Choreographer, Dancer, Artist Activist, transgender Filipino born and raised in the Philippines. Akin is currently living and working in Berlin, Germany. Akin's artistic work focuses on strengthening the recognition of intersectional identities, reconnecting with their ancestry, and decentralizing Western ideologies in dance making. They are interested in reimagining the process of making-dances, how can the process serve the dancers as they continue to have agency in directing the trajectory of the work? How can they create a community that functions beyond identity while honoring identity?
Akin holds a Bachelor's Degree in both Cognitive Science w/ Specialization in Neuroscience and Dance at University of California San Diego, California, USA. Akin recently finished their Master's of Fin Art in Dance Choreography in the program World Arts and Cultures/Dance at University of California Los Angeles, USA in June 2019.
Akin intensively studied and trained in Northern Style Chinese Martial Arts, Mei Hwa Chang Quan (Plum Blossom Long Fist Kung Fu) by Grandmaster Wu Ti-Pang, under the instruction of Master Jason Tsou. In this time, Makisig Akin worked closely with Master Tsou and was exposed to practices of Yang Taiji Quan, Taiji Qigong, Chen Taiji, Chen Cannonfist, Praying Mantis and Pigua forms. To integrate their own culture and other non-western ideologies in their artistic work and in the making of Martial Dancing, a movement practice that combines both contemporary dance and Kung fu ideologies in exploring the physicality of the moving body, they incorporate the epistemologies of Filipino Martial Arts and other Southeast Asian movement practices such as Qigong, Taiji, and Kung Fu in their movement explorations. Akin's physical dance background includes but is not limited to: Filipino Traditional Dance, Contact Improvisation, Kung Fu, Improvisation, walking meditation, Authentic Movement, Bouldering/Climbing and Contemporary Dance. Martial Dancing became a manifestation of their desire to combining Kung Fu and 18 years of their dance training and experience. Utilizing the classical Kung Fu principles and implementing movement curiosity and exploration of improvisation in dance, Martial dancing is a newly founded creation of Akin that is a meeting point of the wisdom of ancient martial arts practices and the agility of the form of movement practice from Contemporary dance called improvisation.
Akin delves deep into their understanding that their artistic work is the means to learn, develop, explore and relearn the edges of themself more purely as a person who accepts the truth of interdependence in our daily life and the world at large.
Curriculum Vitae